Our Epoxy Joint Filler Products Can Protect and Repair Concrete Floor Joints and Surfaces
We sell a variety of epoxy filler products, semi-rigid and structural, to suit your individual concrete repair and joint filling needs
Our epoxy joint filler products are designed for use on industrial concrete floors. While our semi-rigid 
epoxy control joint filler
products are designed to fill and protect contraction and construction joints in industrial concrete floors, other structural fillers are used to protect interior floors from heavy industrial traffic. Due to their extended working pot life, our epoxy fillers can all be mixed by hand, and they allow for the addition of sand or aggregates if desired.
We offer two types of epoxy joint fillers for concrete crack repair: semi-rigid and structural. A semi-rigid epoxy floor joint filler can be used for filling joints in a newly placed concrete floor or for repairing deteriorated joints in an existing floor. A semi-rigid filler is also a good choice for repairing a concrete crack that is subject to movement or that may continue to open during the concrete drying-shrinkage process.
Structural epoxies are used to structurally repair or rebuild concrete surfaces and are especially well suited for repairing larger surface defects or holes. When used in combination with sand or aggregates, structural epoxy fillers are ideal for repairing and rebuilding concrete floor joint edges or broken slab panel corners.
Our epoxy joint filler products and other concrete crack repair and maintenance products have been setting the standard in our industry for decades. We have products that will repair cracks, spalls, gouges, missed saw cuts, joint deterioration, and popouts. Please call us for more information or to find a local distributor at 800.223.6680
We invite you to browse our different epoxy products below to see which best suits your needs. There is no better choice for joint edge protection in heavily trafficked industrial concrete floors than an epoxy joint filler.
MM-80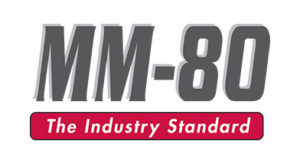 MM-80 is a 100% solids, two component, heavy duty semi-rigid epoxy joint filler designed to fill and protect contraction and construction joints in industrial concrete floors. The industry's first semi-rigid joint filler and still widely known as the "industry standard" in floor joint protection.
SEE DETAILS >>
MM-80P

MM-80P is a 100% solids, two component, heavy duty semi-rigid epoxy joint filler designed to fill and protect contraction and construction joints in industrial concrete floors. MM-80P is a rebalanced version of our MM-80 offering a 1:1 mix ratio for use with dual component pumps.
SEE DETAILS >>
Armor-Hard LV

Armor-Hard LV is a two-component, 100% solids, extended pot life structural epoxy system designed for the repair of surface spalls and defects in heavily trafficked industrial concrete floors. When cured, Armor-Hard LV is a gray, rigid restoration material with a Shore D Hardness of 86.
SEE DETAILS >>
Armor-Hard Extreme

Armor-Hard Extreme is a 100% solids, two component fast set structural epoxy/epoxy mortar kit intended for use in the structural repair or joints, cracks and other surface defects in industrial concrete floors. Armor-Hard Extreme's fast set chemistry allows for return to service in as little as 2 hours and allows for installation in temperatures as low as 20ºF (-7ºC). Kit includes a specially engineered aggregate blend designed for easy troweling/finishing.
SEE DETAILS >>
Armor-Hard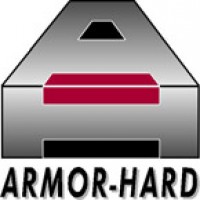 Armor-Hard is a 100% solids, two component structural epoxy mortar kit intended for use in the structural repair or joints, cracks and other surface defects in industrial concrete floors. Armor-Hard Kit comes with a specially engineered aggregate blend designed for easy troweling/finishing.
SEE DETAILS >>
Armor-Hard HDR

Sp Armor-Hard HDR is a 100% solids, odorless, chemical resistant troweled epoxy flooring system. It's ideal for use in new or old damaged concrete floors and isdesigned to provide outstanding protection against a wide range of severe mechanical abuses typically found in industrial environments. Adhesion to concrete, woodand most metals is excellent.
SEE DETAILS >>
Armor-Hard Primer
Armor-Hard PRIMER is a 100% solids, low viscosity, two-part epoxy for use as a primer to enhance substrate adhesion with the Armor-Hard line of products including Armor-Hard HDR, Armor-Hard and Armor-Hard Extreme
SEE DETAILS >>